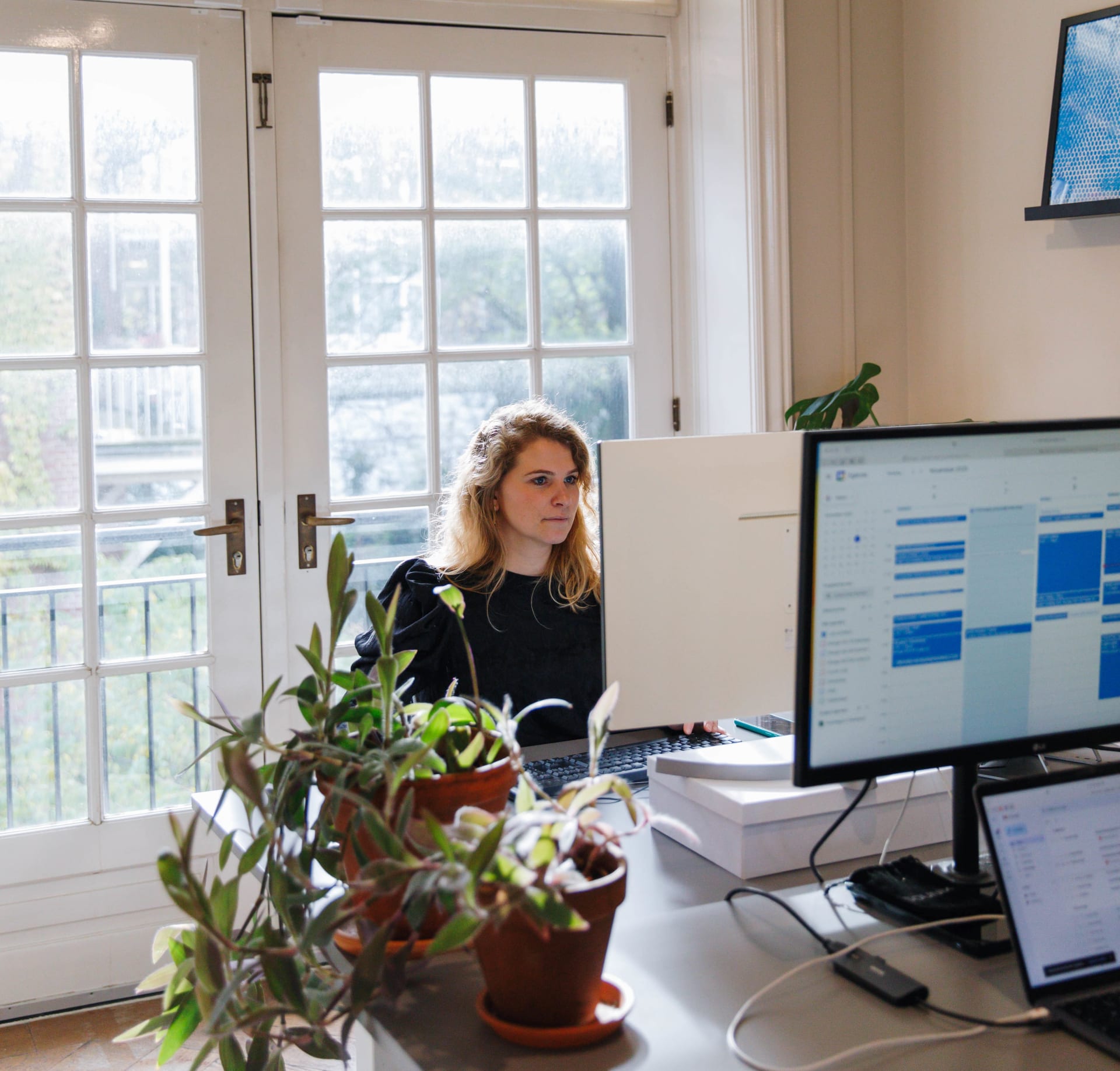 Customer Support (German)
Amsterdam

€15 - €16 per hour
Job description
Join Brenger on our mission to optimally use every van on the road. As the first point of contact for our customers and couriers, you will help us to make everyone happy: the courier, the environment and our customer. It's a win-win-win!
From our office in the heart of Amsterdam, you will coordinate our marketplace and create an exceptional customer service experience. With your first-hand insights, you will contribute to the continuous improvement of our platform and services.
If you're a problem-solver with excellent communication skills, apply now to revolutionize the transportation industry with us!👇
About Us
Brenger is a clean-tech startup, founded in October 2016 by Wisse Koedam and Derk van der Have. Since the summer of 2017, the team has grown from two to over 50 colleagues. Our platform connects a customer's transportation request with unused space in a courier's vehicle that is already heading in that direction. Together, we are transforming the incredibly inefficient way of transporting bulky goods. Not only do we reduce the overall CO2 emissions in the Netherlands and slowly also in Germany, but we also help couriers earn extra money on trips they were already planning to make. It's a win-win-win situation!

What you'll do
Wow customers and couriers with exceptional service across multiple communication channels like chat, email, and phone.

Be the go-to expert for transport inquiries and specific orders, providing speedy and accurate responses.

Become a pro in screening transport challenges and take charge of critical transports.

Handle complaints by swiftly resolving issues and addressing customer reviews.

Efficiently process refunds when needed, ensuring fairness and satisfaction.

Capture valuable customer feedback, fueling the drive for constant improvement of Brenger's platform.

Unleash your inner tech detective by spotting and reporting technical glitches, guiding troubleshooting towards solutions.
Working hours
You will be working in shifts from 09:00 until 17:00 (Monday-Friday) and 09:00 until 15:00 (Saturday and Sunday). We'll assign these shifts to you based on your availability. 


Job requirements
Must-have:
You are able to speak and write in German.
You are a student located in Amsterdam and available for at least 6 months.


You are available for at least 16 hours per week.
Nice to have:
You are able to speak and write in Dutch. 

Positive mindset and enjoy making people happy

Ability to work under pressure and prioritize tasks efficiently

Strong problem-solving skills

Courage to de-escalate critical situations promptly and professionally

Excellent time management skills

Ability to learn quickly and to give and take feedback constructively

Team player mentality, which allows you to think beyond your assigned tasks

A fan of our sustainable business model.



What we're offering:
€15,00 gross per hour, including 8% vacation allowance

An office next to Vondelpark filled with fun colleagues

Shift planning taking into account your availability

Regular Friday afternoon drinks and team outings

Vegetarian lunch (including salad bar and specials)

A young, dynamic team and eager to make a positive impact on the world!



Based on your performance and the company's needs, you will have the opportunity to take on additional responsibilities, such as a shift lead position. Moreover, there is potential for you to join Brenger full-time after completing your studies, in a role that aligns with your interests and expertise.


Your team:

Excited to join us?

Hit "apply", send us your CV and answer a few questions. If we see a match, we'll contact you to plan an interview and meet the team in person. Questions? Send an email to amadeu@brenger.nl.