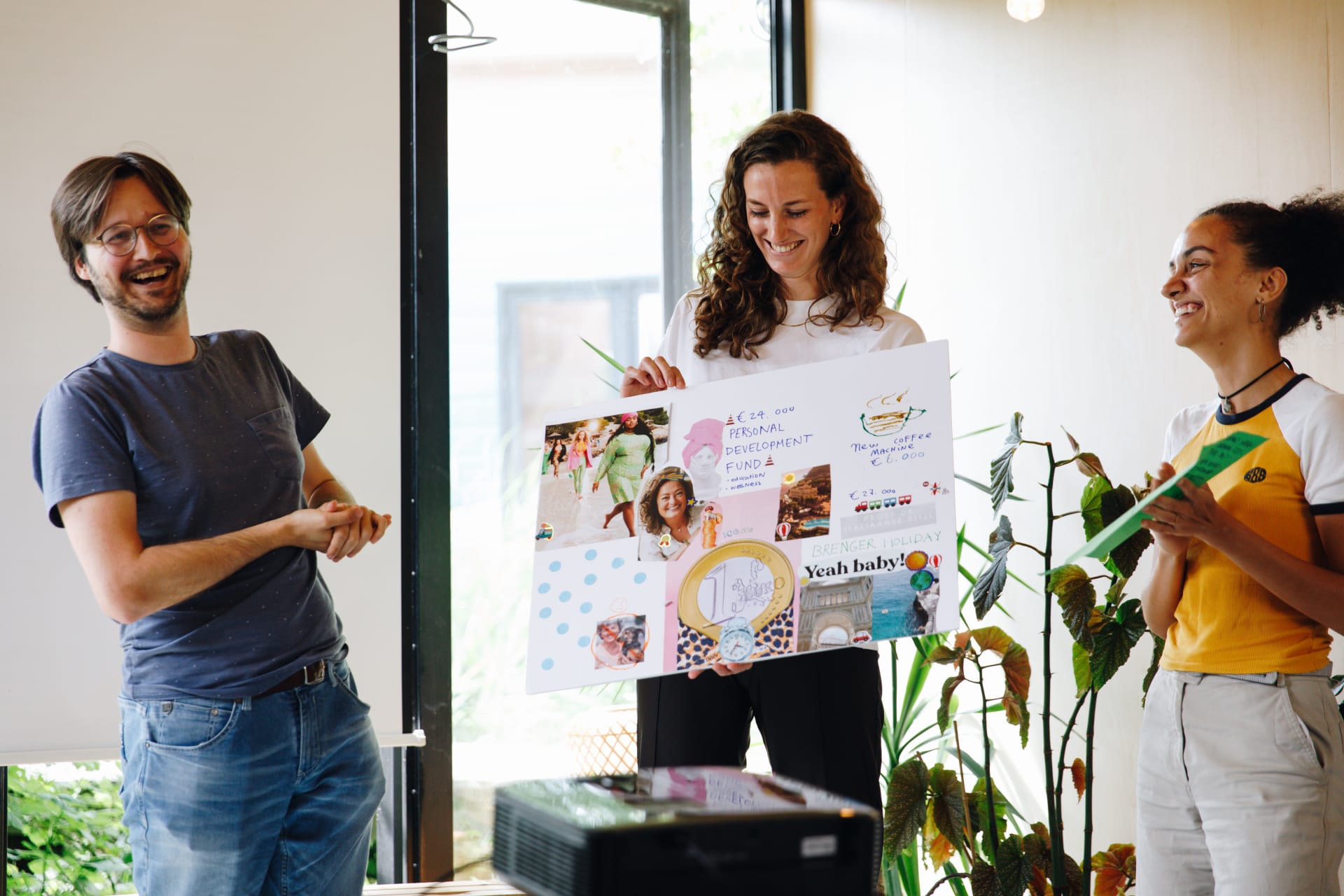 Country Manager Germany
Berlin

,

Berlin

,

Germany

Business Development
Job description
We are Brenger; a clean-tech startup building a sustainable transportation platform that solves inefficient bulky goods transport by optimizing the utilization of every van on the road, reducing CO2 emission at the same time. We started our adventure back in 2016 in Amsterdam and are rapidly growing in the Benelux and in Germany. To continue our expansion in Germany we are looking for an ambitious and hands-on Country Manager to be our driving force behind Brenger's mission and our presence in Germany.


Ready to become the face and voice of Brenger in Germany? Join our team!
Your mission
In this stand-alone position you will be responsible for the strategy of scaling Brenger in Germany. You will be responsible for giving strategic direction as well as creating a vision for success, helping to drive the company's development and guide it towards long-term success. You will explore the market and perform a variety of tasks to expand Brenger's presence through sales, partnerships and courier supply management. As this role is key to our growth in Germany you will be working closely with one of our founders Derk, to define further strategy and processes around expansion, and our German Growth Team. 
Key tasks & responsibilities
Setting-up Brenger in the German market:
Give and build strategic direction for Germany, responsible for P&L. Run the shop. 

Be accountable for all operations and business activities and make sure the desired results are achieved and are consistent with the overall company strategy and mission.

Lead our German Growth team (located in Amsterdam): a Business Development Manager, Courier Supply Manager and our Operations team (2 FTE).

Business development: exploring new market opportunities via personal network and through knowledge of the retail and transportation industry. Responsible for developing local B2B partnerships.

Coordinate and testing of marketing campaigns for different target groups.

Stakeholder management: key collaborator with internal and external stakeholders to make sure the ambitious growth plans for the core of our business can be rolled out successfully.
Job requirements
At least 5 years working experience, minimum of 2 years in a similar role.

Preferably having worked in one of the following industries; tech, marketplaces, transport/delivery or at a top-notch consultancy firm.

Native German speaker, fluent in English. Some Dutch is nice, not necessary :)

Your strategic thinking and coordination is as sharp as your executional power.

Willing to roll up your sleeves when needed and being a pragmatic problem solver.

Commercially strong and a strong networker.

Thrives and succeeds in a culture that is fast moving, sometimes chaotic but always positive and solution oriented.

You will have your onboarding at our office in Amsterdam and will directly set up our office in Berlin. The city of our German office is up to discussion. 

What we offer

You will work in a vibrant and ambitious team. Together we are working hard to scale Brenger and celebrate our successes, big and small. In addition to a good monthly salary we offer you pension plan participation, the opportunity to learn and to grow fast within a dynamic work environment with a lot of freedom. After one year of proven value, we will offer stock options. 
Are you ready to hit the ground running within an impactful position?
Join us and become a meaningful member of our Brenger team.
We are looking forward to your application! ⚡