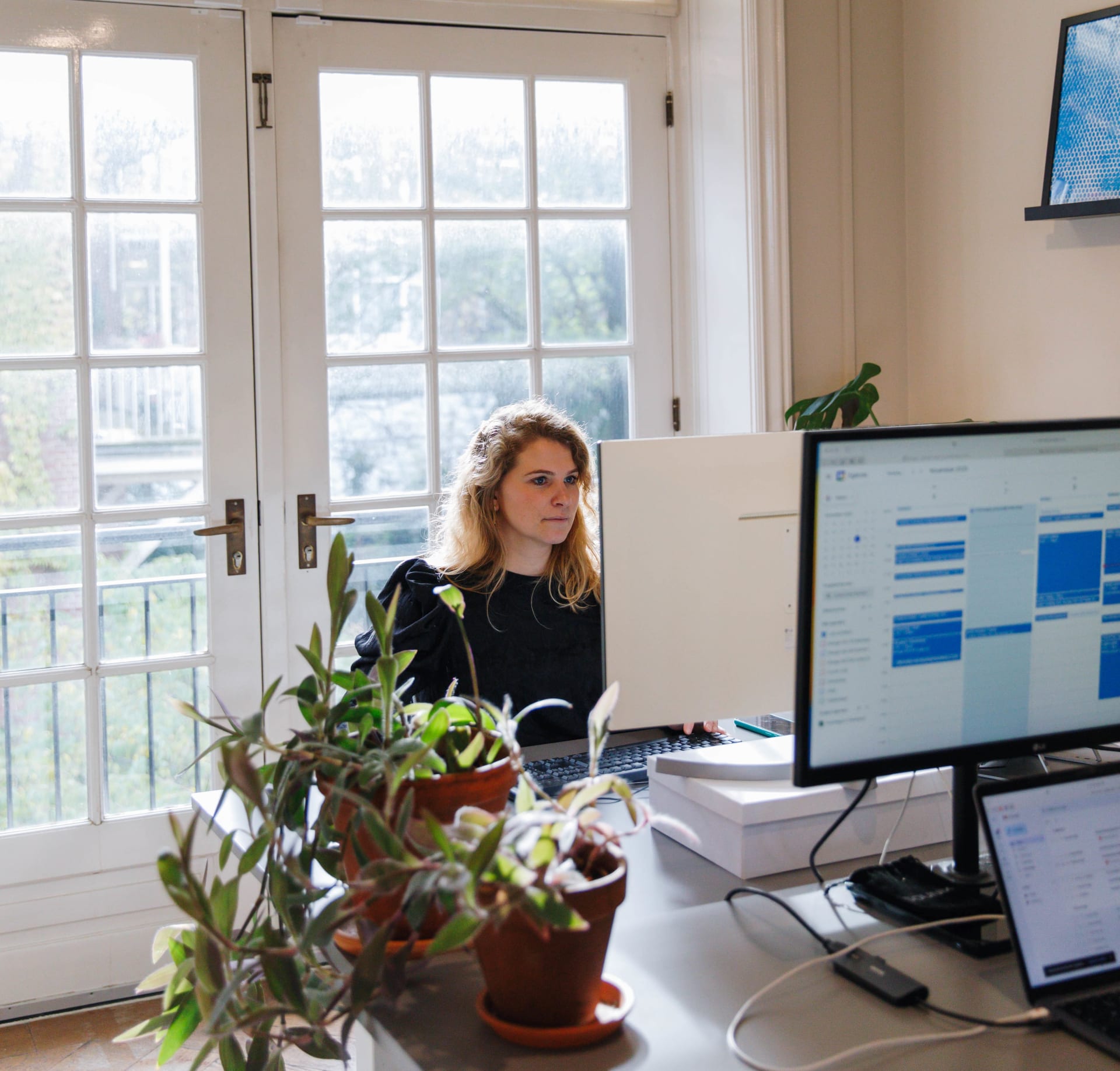 People & Recruitment Intern
Amsterdam

€500 - €500 per month
Job description
Become part of our mission to fill every van, which is on the road anyway, as much as possible. Because that makes everyone happy: the courier, the environment and your wallet. Win-win-win!

From our office in the heart of Amsterdam, as an HR & Recruitment intern, you play a role in growing our team. This directly contributes to Brenger's success and our beautiful mission! 👇
About Brenger
Brenger is a clean-tech startup in Amsterdam, founded in October 2016 by Wisse and Derk. Our transport platform makes it easy for everyone to transport large items such as bikes, cabinets, or sofas. Brenger manages these transports by utilizing the empty space in vans that are already on the road. This mission, "to fill every courier van on the road," is a win-win-win: we make the transportation of large items easy and affordable, our couriers earn more money, and we save CO2 by reducing the number of kilometers driven. Since its inception, we have prevented more than 14,885,871 unnecessary kilometers, saving 3,187 tons of CO2.

Since our launch in 2016, we have grown considerably. Brenger started in the Netherlands, recently also became active in Belgium and Germany, and we are about to scale up even further. There are some exciting years ahead in which we want to grow substantially and professionalize further to cope with this growth. In short: a close-knit and ambitious team with big plans to roll out Brenger throughout Europe!

What you will do
You will work alongside Liza (People & Talent Acquisition Manager) and Julie (People & Culture Project Manager) on all things related to people at Brenger. This includes performing administrative tasks related to hiring new colleagues (drafting contracts, onboarding, managing vacation days, welcome emails). Additionally, you will also be involved in recruitment, which involves tasks such as screening candidates, inviting them for interviews, and, if you want, conducting interviews yourself.

Furthermore, you will assist in organizing Brenger Team Events, which include our weekly pitch & pils / monthly gatherings at an external location (in a cafe or our office) and the planning of our annual strategy day. Lastly, you will also help in developing and devising our people policies and procedures.

In brief:

Most importantly, you, together with Julie & Liza, are there for Brenger's employees and help them with all people-related questions.

You assist in finding new colleagues, from uploading job postings, searching for candidates, all the way to finalising contracts and onboarding.

You contribute to strengthening the Brenger culture in various forms (e.g., team events).

You assist with administrative tasks, including contracts, vacation days, etc.
Job requirements
Must-have:

You are pursuing a Bachelor's or Master's degree (preferably in Human Resource Management).

You are looking for an internship starting from February 2024 (earlier or later can be discussed).

You have an entrepreneurial spirit.

You enjoy organising parties.

You work meticulously and are enthusiastic.
Nice to have:
You have a positive mindset, and making our team happy brings you joy.
You are a fan of our sustainable business model
What we offer:
An internship period of 4-6 months with a monthly internship allowance of €500 (based on 40 hours per week).

A lot of freedom, flexibility, and a friendly atmosphere.

The opportunity to gain experience within an ambitious startup in a young and international team.

Internship in the heart of Amsterdam (next to Vondelpark).

Enjoying a vegetarian lunch and weekly Friday afternoon drinks.

If needed, we can (in consultation) assign an internship project that aligns with your studies.



Something for you?

Click on "apply" and, by answering three short questions, let us know why you want to intern with us! If you have any questions about the internship, feel free to contact Julie by sending an email to julie@brenger.nl.


Recruitment Process
Step 1: Introductory call with Julie (People & Culture Project Manager).
Step 2: Interview with Julie (People & Culture Project Manager) and Liza (People & Talent Acquisition Manager).
Step 3: Once we are both satisfied with the interviews, we hope you can join our team as soon as possible.

We look forward to meeting you! 🚀